Ceiling Fan Installation Brisbane
Qualified Ceiling Fan Installers In Brisbane
We have already covered 200+ households in 2022
Ceiling Fan Installation Brisbane
Qualified Ceiling Fan Installers In Brisbane
We have already covered 200+ households in 2022
Neville C.
Forestdale, QLD
Shan was very professional and offered good value for money. He disposed of our old air conditioner and left no mess at all. We would be happy to use him again and would highly recommend Coolwind Air Conditioning.
Elizabeth W.
Forest Lake, QLD
Shan is good value. Punctual, tidy, a good problem solver and a great communicator. He's actually done our air con and continues to do other electrical work for me. Absolutely recommend Shan, his air con quote was very good.
Elizabeth W.
Forest Lake, QLD
Shan is good value. Punctual, tidy, a good problem solver and a great communicator. He's actually done our air con and continues to do other electrical work for me. Absolutely recommend Shan, his air con quote was very good.
Do you require the replacement of an existing ceiling fan or the installation of a new one ? Coolwind professional ceiling fan installation in Brisbane can install a fan that you provide, or we may source a variety of fans to fulfill your specific needs and specifications.
Any room of your home, a ceiling fan can be used to give a cost-saving, energy-efficient alternative to the air conditioning. CoolWind ceiling fans installers is a full-service electric service company that delivers experienced ceiling fan installation services to residential property owners in Brisbane and the surrounding areas.
Replace Current Ceiling Fan
Say bye to the old and outdated, or malfunctioning ceiling fan in your home or business premises. CoolWind Electricals supply and fit high-quality affordable ceiling fans in Brisbane and neighboring  suburbs in no time with Our easy and hassle free process.
Brand New Ceiling Fan Installation
The installation of your brand new ceiling fans will be quick and neat. CoolWind's professional ceiling fans installers will work around your hectic schedule to ensure that you have a positive experience with your new ceiling fan installation.
We conduct free inspection and provide detailed consultation in which we explain all of your choices and options to you in detail. You can use this information to determine the scope of work that is appropriate for your house or business, as well as your budget.
The most common form of ceiling fan in a house is a standard model. They can be used in a wide range of settings because of their adaptability and wide range of design options. At least four or five blades, a variety of operating methods, and a built-in light fixture are typical features of this type of fan. In addition, there is a broad variety to choose from without a light.
Industrial and commercial ceiling fans
Large spaces necessitate the use of industrial ceiling fans. Higher air delivery is made possible by the heavy-duty motors in these fans. Up to 25 feet can be achieved with curved blade industrial fans whereas those with straight blades are best suited to high-ceiling areas. A continuous-use ceiling fan such as this is ideal for warehouses, gymnasiums, and other large facilities. Condensation on the ceiling can be avoided with the use of reversible exhaust fans that raise air to the exhaust fans.
Remote-controlled ceiling fans
With so many different types of fans available, it's easy to choose one with a remote control that fits your needs. These are an excellent option for anyone who has difficulty reaching the fan's pull cords due to physical limitations or is simply too short. This style of the ceiling fan is ideal for commercial and residential buildings with exceptionally high ceilings, such as auditoriums, ballrooms, and restaurants.
Different models' remote controls may have different functions, but they all normally enable you to change the blades' speed or direction and turn the light on or off. Some remote-controlled fans have a range of up to 40 or 50 feet, making them ideal for large gatherings. It's a good idea to keep a wall switch handy in case you misplace your remote control.
Interest Free Trusted Pay Later Options Available
Call Us Today to Get More Info About CoolWind AC Installation Services. Our Friendly Staff is Always Available to Assist You...
Why choose CoolWind Experts for ceiling fan installation?
Factors to Consider While selecting Ceiling Fan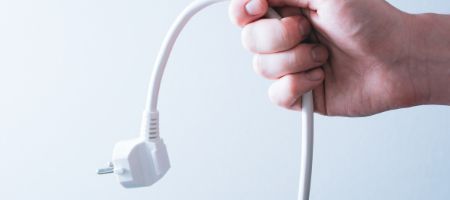 Ceiling fans are excellent for increasing room comfort while also saving money on electricity and other costs associated with running a home. Homeowners are seeing an increase in their energy bills, and the situation is just going to get worse. Ceiling fans keep you cool in the summer without requiring you to turn on the air conditioning to its maximum setting, so saving you both energy and money.
Choose from a variety of styles, from traditional to contemporary, to complement the design of your fan and your decor. Many other lighting options, such as single light bowls, spotlights, or multiple glass shades, can be added to a fixture to improve the overall look of the fixture.
Choose a Lighting Style and Kit to Match Your Decor
The volume of air that is circulated throughout the space is determined by the fan blades. For best circulation, fan blade pitch is typically between a 12 and 15-degree angle. Fan blades must be weighted and matched as a balanced pair to prevent your fan from wobbling when in operation. Ceiling fans with an angle of fewer than 12 degrees will not circulate air as well and will be less energy efficient. When the blade is angled or pitched higher, you will have increased air circulation in your space as a result of this.
How To Choose The Right Place To Hang The Ceiling Fan ?
Placement is important after you've confirmed that your fan is the appropriate size for your space. When in doubt about where or how high to place the fan, refer to the following recommendations for assistance.
Get Your Ceiling Fan Installed Today !
Call Us Today to Get More Info About CoolWind Smoke Alarm Installation Services. Our Friendly Staff is Always Available to Assist You...
Benefits Of Using Ceiling Fans
Can control an optimal airflow – Do you want to keep the temperature in your house at a comfortable level? The airflow from your air conditioner is distributed more evenly with the help of a ceiling fan. Fans should be turned counter-clockwise in the spring and summer, and then clockwise in the fall and winter.
Reduced monthly utility costs – Are you sick of running the air conditioner all summer? In terms of energy consumption, ceiling fans are more efficient than heating and air conditioning systems. You may lower the temperature of your home by 8 degrees simply by running your fan. Your monthly utility bill will thank you!
Technology-powered – Ceiling fans today are very different from those of the past. It is possible to operate many of these devices from a distance using the remote control that is often included with them. LED chips and timers are also included in the next generation of blades.
Stylish and up-to-date design – You don't have to settle for large, clumsy fans. You can choose from brushed nickel, walnut, and soft white on the market nowadays. The list goes on and on!
Suitable for use both indoors and outdoors – You shouldn't have to stay inside all the time to enjoy the benefits of a cool breeze. Ceiling fans are one of the best ways to keep your outdoor living areas cool in the summer.
The environment will benefit – You can lower the amount of time your HVAC system is running by installing a ceiling fan in your home. According to studies, they can cut their summer energy use by 40% and their winter energy use by 10%. Thanks to your efforts, the environment has won!
We are committed to providing a professional service. Check other services we offer !!